Did you know there are over 100 different types of cancer, yet only a handful account for up to 75% of all diagnosed cases? Following is a list of the most common types of cancer, in no particular order, along with their early warning signs and risk factors. Protect yourself and your loved ones by being aware of the symptoms so the disease can be caught and treated in the early stages.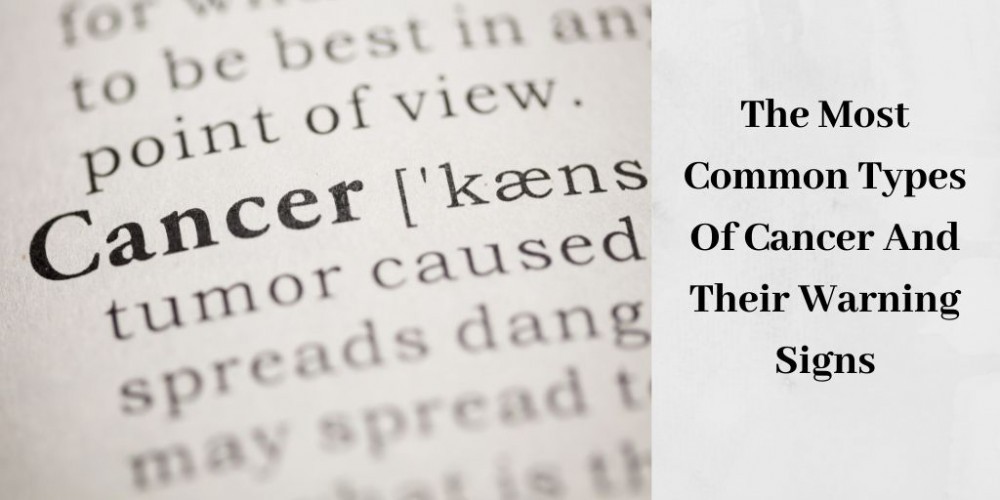 Affiliate links ✔️
The Most Common Types Of Cancer
---
1. Non-Hodgkin's Lymphoma
---
Non-Hodgkin's lymphoma is not one disease, but rather a set of diseases involving the lymphocytes, or white blood cells within the lymphatic system. Lymphatic organs include the lymph nodes, bone marrow, thymus gland and spleen. Symptoms include:
Swelling of the lymph nodes in the neck, groin, and armpits
Fever
Losing weight without trying
Night sweats
Shortness of breath
Fatigue
Risk factors include: gender (males are at higher risk), infections such as H. pylori and Epstein Barr, impaired immune function, and age, with certain types of the disease occurring more commonly in young adults, and other types occurring more frequently in those over 55.
[Read More: Can An H. Pylori Infection Cause Cancer?]
Disclaimer: This article is strictly for informational purposes only and is not intended to be medical advice.