We hear a lot about insulin resistance, but what is leptin resistance? Just as cells can become resistant to the effects of insulin, they can also stop responding to leptin, a hormone associated with satiety and hunger. Interestingly, leptin resistance can be caused by insulin resistance. In this post, I'll be discussing facts about leptin resistance, how it correlates to weight gain, inflammation, osteoporosis, fatty liver, diabetes, cardiovascular disease, and potentially cancer because of its impact on immune function.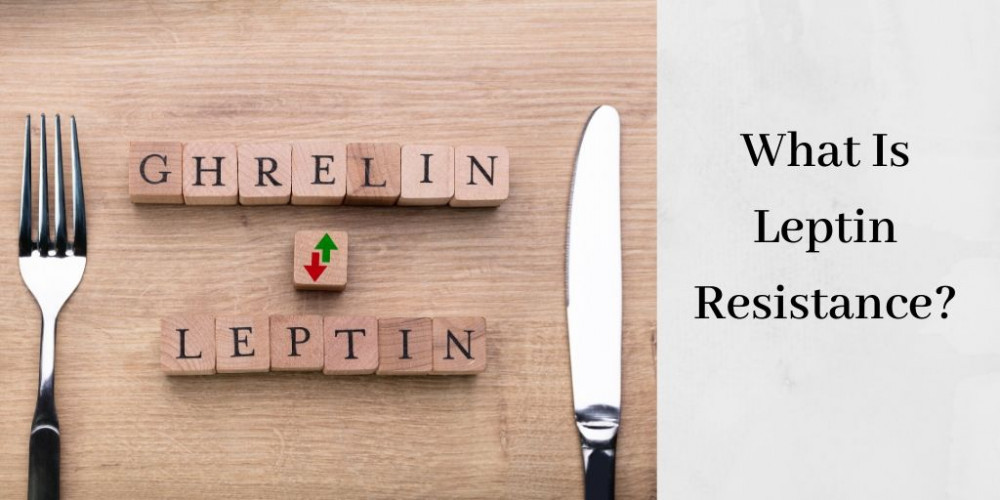 When Leptin Levels Aren't Balanced
---
Just as chronically high levels of insulin cause insulin resistance, high levels of leptin, along with reduced sensitivity to the hormone in the brain, cause leptin resistance. Leptin resistance is one of the fundamental causes of weight gain and obesity. When leptin levels are balanced, the body responds appropriately to signals of hunger and feelings of fullness because the brain gets the message that it time to stop eating.
Here's a scenario of how it should work: you eat a meal, fat cells release leptin, you get the signal that you've had enough to eat, and you stop eating. This is normal. This process goes south when you become resistant to the effects of leptin. Instead of getting the signal that you're full, you keep eating because your body thinks it's starving, a result of faulty leptin signaling.
Leptin is a hormone and hormones are extremely powerful. This is one mechanism in which weight gain can eventually progress to obesity. Leptin works in conjunction with ghrelin, the hunger hormone, to regulate energy balance in the body.
Inflammation and Leptin
---
Chronic inflammation, hypothyroidism, and metabolic syndrome can all be the result of imbalanced leptin levels. A syndrome is a cluster of conditions and symptoms that occur together. Metabolic syndrome is characterized by high blood sugar, high blood pressure, abdominal body fat, high triglycerides, and abnormal ratios of cholesterol.
Hypothyroidism causes weight gain, low body temperature, and reduced metabolic rate. It can also lead to insulin resistance, imbalanced cortisol levels, and disruptions in ovarian hormones. Inflammation is a precursor to all chronic disease, and happens when the inflammatory response continues unabated, without turning off.
Chronic inflammation can be silent and linger for years, with no apparent symptoms, yet with dangerous implications. It can cause alterations in affected tissues, imbalance hormones, and cause intestinal permeability, which can lead to nutritional deficiencies, while negatively impacting immune function.
Low-grade inflammation can be caused by high-glycemic diets, insulin resistance, smoking, stress, lack of sleep, and the excess body fat caused by leptin resistance. You can get a peek into how much inflammation you have by getting your CRP levels checked. Levels should be under 0.7 mg/dl and ideally below 0.2 mg/dl.
What Is Leptin Resistance And What Causes It?
---
Leptin resistance is caused by lifestyle factors, which is actually good news because you have control over how you live your life, in terms of what you eat, how much your sleep, and your activity level:
Excessive fructose consumption
High-carb diets
Too little sleep
Lack of movement
High triglycerides
Insulin Resistance
1. Eating Too Much Fructose
---
Eating too much fructose, the sugar in fruit, can cause cells to become resistant to leptin. This is because fructose is metabolized differently than glucose. Whereas, glucose is metabolized directly into the bloodstream, fructose is metabolized in the liver. This is significant because the liver regulates appetite, and is the main fat-burning organ in the body. Isn't fruit healthy to eat? Yes, fruit can be healthy, the problem lies in the overconsumption of it, especially fruit juice, which can be easy to over indulge in.
Ideally, you don't want to consume more than 20-25 grams of fructose per day. To put this in perspective, a glass of orange juice, made from approximately six oranges, equals close to 18 grams of fructose. Fruit that contains more than four grams of fructose per serving is considered high-fructose. Fruit juice and dried fruit should be eaten sparingly due to their fructose content.
High-fructose fruit includes dates, prunes, raisins, grapes, plums, kiwi, mangos, and cherries. Lemons, limes, and berries, are the best choices if you are trying to lose weight or are insulin resistant because they're low in fructose. Another common source of fructose is high-fructose corn syrup (HFCS). It's pervasive in the American food supply, and is in virtually all processed foods. HFCS contains 50% fructose, whereas, fruit contains roughly a third as it also contains glucose and sucrose.
HFCS is genetically-modified and very cheap to produce, hence why it's used in processed foods. Steer clear of anything that is boxed or packaged to prevent impairments in leptin signaling. Eating too much fructose can lead to non-alcoholic fatty liver disease, insulin resistance and leptin resistance.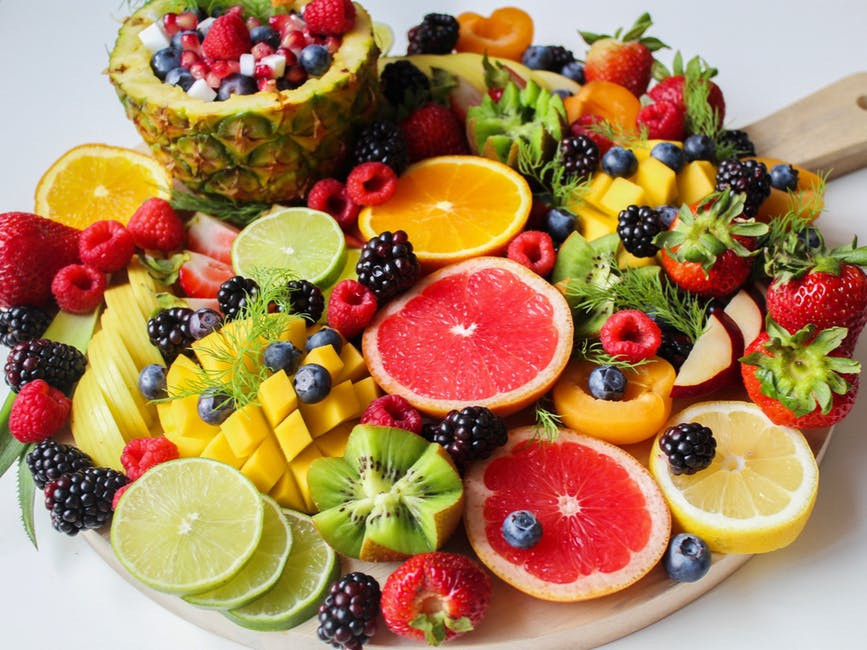 2. High Carbohydrate Diets and Insulin Resistance
---
Insulin resistance, caused by high-carb diets, is a precursor to diabetes, and can take years to develop.
As cells become resistant, insulin and blood sugar remain elevated long after a meal is eaten. This burdens the insulin-producing cells in the pancreas.
As the condition progresses, insulin is no longer produced and glucose can't enter cells, eventually resulting in diabetes.
Insulin resistance is epidemic in the United States, with many people having no idea they have it, until they are diagnosed with fatty liver, diabetes, PCOS, metabolic syndrome, or heart disease.
It can take years for cells to become insulin resistant. The condition progressively worsens over time, as the person continues to gain weight in the abdominal area, without realizing the damage that's occurring in their body. This is because weight gain and other symptoms can easily be blamed on other factors.
Insulin not only regulates glucose levels, but also regulates fat storage. When insulin levels are high, fat cells are stimulated to take up glucose and turn it into fat, via a process called lipogenesis, initiating a vicious cycle. It's not possible to lose weight unless insulin levels are low, this is why obesity is epidemic. Fat keeps you fat.
Insulin and Leptin Resistance
---
Both insulin and leptin resistance are to blame for unnatural hunger, intense cravings, and overeating. Leptin is released from fat cells after a meal. It sends the signal: "Stop eating, you've had enough!" The inverse is also true, when leptin levels are low, hunger is stimulated.
This illustrates the fact that chronic overeating is not merely a function of willpower. Just as high-carb diets cause insulin resistance, overeating causes leptin resistance and obesity. Cravings and weight gain are the result of cells becoming resistant to insulin, which exacerbates leptin resistance. It's clear that leptin and insulin are team players.
Add thyroid resistance to the mix and you've got a triple hitter in terms of weight gain, and the inability to lose the excess pounds. To make matters worse, thyroid labs can appear normal with leptin resistance in the mix. This is due to leptin's effect on Reverse T3, an inactive thyroid hormone that blocks the active form of thyroid (T3), at the receptor site. As leptin levels rise, so do levels of RT3 and T3, which can mimic normal thyroid levels, when in reality, levels are low.
Triglycerides
---
Triglycerides are a type of fat in the blood that correlate with obesity, leptin and insulin resistance, type II diabetes, and cardiovascular disease. In regard to leptin resistance, elevated triglycerides can hinder the messages leptin sends to the brain.
Since leptin regulates appetite, failure of the brain to receive messages, can lead to cravings, overeating, and weight gain. Resistance to leptin arises from impaired leptin transport across the blood-brain barrier, along with defects in receptor signaling.
Triglycerides should be lower than 100 mg/dL on a blood chemistry panel, and ideally under 50 mg/dL, particularly if you're overweight, have high blood sugar, or are insulin resistant.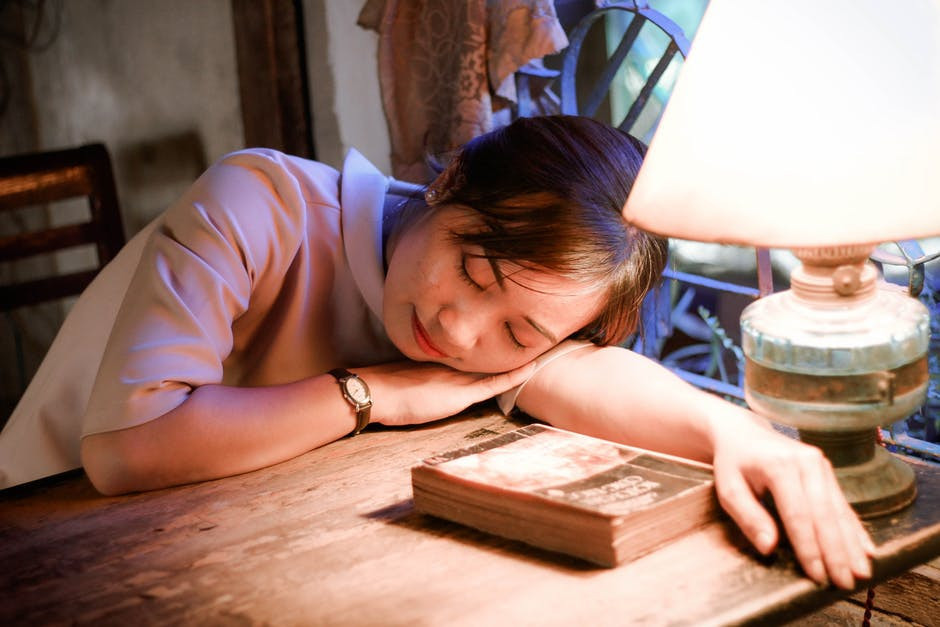 3. Lack Of Sleep
---
Lack of sleep is a known contributor to increased blood sugar and insulin, as well as the release of stress hormones. Sleep is an important regulator of leptin.
Disruptions in circadian rhythm and sleep disorders impact the concentrations of leptin in the blood. In fact, patients with narcolepsy were found to have a reduction in leptin levels.
Sleep deprivation (5 hours of sleep per night or less) significantly increased obesity risk by stimulating appetite.
Going to bed an hour earlier every night may help you lose weight. Exercise, reducing the amount of caffeine you consume, and eliminating sugar can all increase the quality of your sleep.
Implement a consistent sleep schedule and practice good sleep hygiene, such as turning down the lights an hour or two before you go to bed, sleeping in a cool environment, and making time for relaxation so you can unwind before bed.
Ways To Reverse Leptin Resistance
---
It is possible to reverse leptin resistance, although it won't happen overnight, and you'll need to be diligent and patient.
Reduce fructose consumption to under 20 grams a day
Eat a low-glycemic diet (will reduce triglycerides and insulin)
Get plenty of sleep
Drink less alcohol
Implement an intermittent fasting routine into your schedule
Do high-intensity exercises three times a week
Intermittent fasting is a time-tested tool to reverse both leptin and insulin resistance. It helps you shift from burning sugar for energy to burning fat as your main fuel source. This aids in weight loss and appetite-regulation. Intermittent fasting is not as hard as you think, especially once you've made the transition to becoming a fat-burner.
Plus, you'll save money on food, while saving time on meal prep and clean up. I follow the 16/8 method of fasting, meaning I eat during an eight-hour window, and fast for 16 hours. Essentially, I just skip breakfast and don't eat after dinner.
High-intensity exercise (HIIT), also called interval training, is a strategic way to exercise because it doesn't take much time, decreases insulin levels, and releases human growth hormone. Human growth hormone is a powerful fat burner, combine this with reductions in insulin, and you have a highly beneficial strategy for losing weight and increasing leptin sensitivity.
Strenuous exercise, on the other hand, can worsen leptin resistance. HIIT sessions can be performed in a variety of ways, including weight lifting, speed walking, cycling, body-weight exercises, and jumping rope.
[Read More: High Intensity Interval Training Workouts – Lose Weight and Keep It Off]

Key Points
---
Leptin is a key play when it comes to the regulation of body fat. It is a primary driver of weight gain, obesity, and inflammation. To keep leptin working properly, monitor closely how much fructose and sugar you eat, get at least eight hours of sleep per night, especially if you're a woman.
Implement an intermittent fasting and high-intensity interval training routine into your schedule. These strategies will not only help you lose weight, but will keep your leptin levels humming along as they should.
Have you heard of leptin resistance? Let me now in the comments:)
References:
(1) SugarScience: How The Body Metabolized Sugar
(2) HaleGenic: List of High Fructose Fruits
(3) Mercola: Clinical Scientist Sets the Record Straight on Hazards of Sugar
(4) Mayo Clinic: Metabolic Syndrome
(5) NCBI: Fructose-induced leptin resistance exacerbates weight gain in response to subsequent high-fat feeding
(6) PubMed: The role of leptin and ghrelin in the regulation of food intake and body weight in humans: a review.
(7) PubMed: Triglycerides induce leptin resistance at the blood-brain barrier
(8) Harvard T.H. Chan: Carbohydrates and Blood Sugar
(9) Diet Doctor: What is insulin resistance
(10) AOSIS Publishing: How much variance in insulin resistance is explained by obesity?
(11) Wellmark: The hidden dangers of inflammation
(12) healthline: Leptin and Leptin Resistance: Everything You Need to Know
(13) NCBI: Leptin: A biomarker for sleep disorders?
Disclaimer: "I am not a medical doctor, and therefore, cannot diagnose or treat any medical condition, nor do I claim in any way to cure disease. Please be diligent and always do your own research in regard to any material I present on this site. I claim no responsibility for any distress, whether it be physical or emotional, that may occur as a result of the information you obtain from my blog."