Cannabis is a controversial plant. Also known as marijuana, it is used both recreationally and medically. Recent studies are discovering the undeniable therapeutic effects of cannabis on the human body. This is because we have an endocannabinoid system with receptors for cannabinoids, the chemical compounds found in cannabis. Cannabis is increasingly gaining  ground when it comes to preventing and treating cancer. Here are 5 ways cannabis kills cancer cells.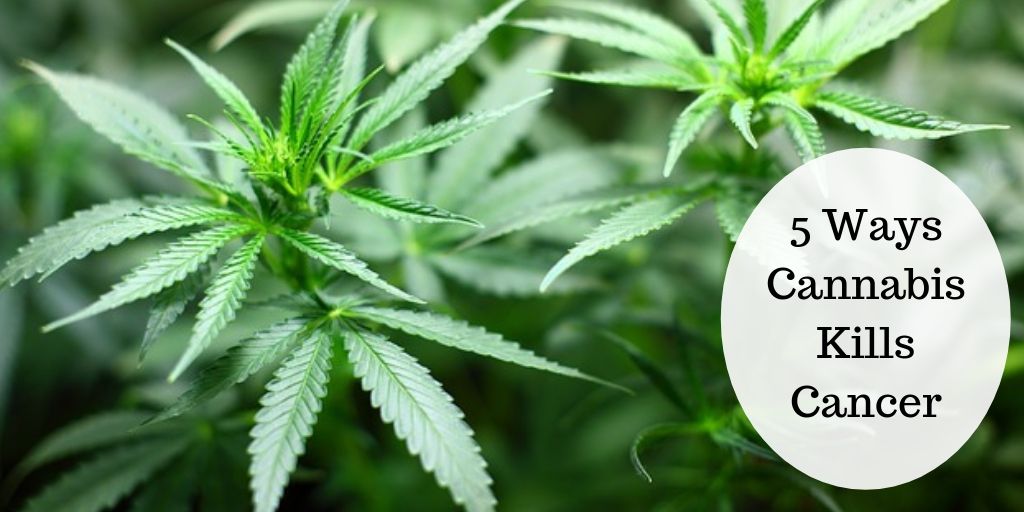 CBD And Cancer
---
Along with THC, CBD or cannabidiol, is a key constituent of the cannabis plant, and one that has been extensively researched. It is now widely available, is non psychoactive, and is beneficial for anxiety, inflammation, pain, and nausea. Cannabinoids are so effective because they imitate compounds that are endogenously made; including anandamide and 2AG. Anandamide is responsible for the "runner's high" many of us have experienced.
These compounds promote homeostasis or balance in the body, and promote cell-to-cell communication. Symptoms arise when the endocannabinoid system is not functioning efficiently. This is where cannabis is showing so much promise because the cannabinoids contained within the plant mimic the compounds that are naturally made in the body.
In fact, there is a name for inadequate cannabinoid production. It's called endocannabinoid deficiency syndrome. This syndrome presents when the body doesn't make enough endocannabinoids or enough receptors for them to attach to. Immune dysfunction, inflammation, IBS, migraines, chronic fatigue, and fibromyalgia are all red flags that the endocannabinoid system may not be functioning properly.